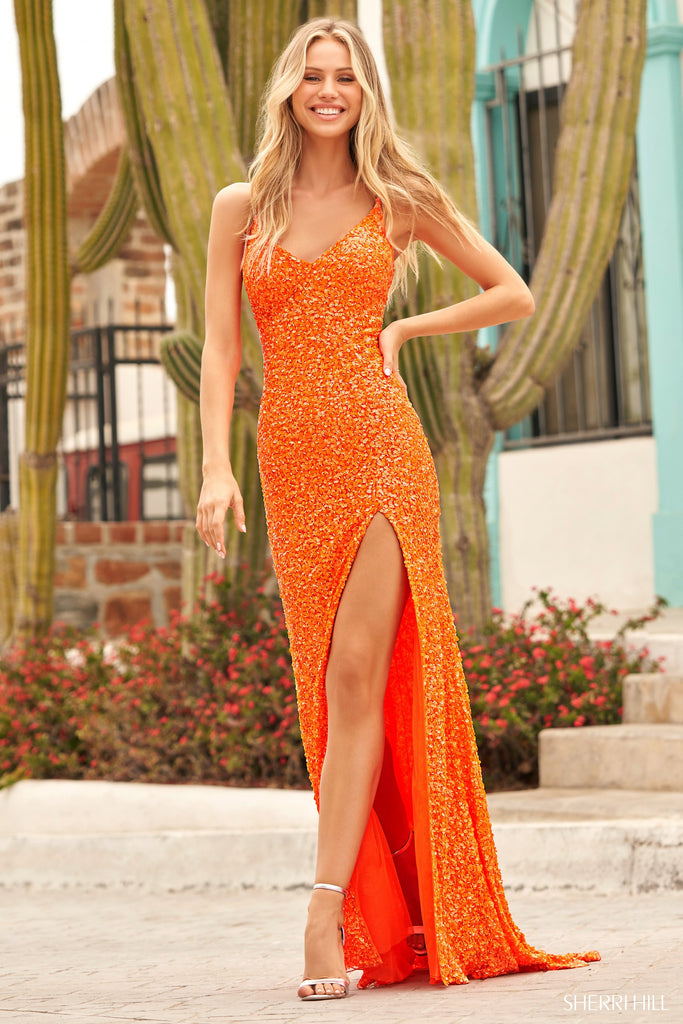 Sherri Hill Prom Style 53449 IN STOCK NEON ORANGE SIZE 0, PERIWINKLE SIZE 0
$450.00
Sequin gown with V neckline and back, with tassel tie belt and skirt slit.

Sizing: 000-18
Colors: Rose Gold, Gold, Emerald, Navy, Burgundy, Ivory, Periwinkle, Coral, Neon Orange, Neon Pink, Yellow, Bright Blue
Questions about a gown? Give KooKoo's a call or text 701.955.4083
All formalwear is FINAL SALE. 
Find your perfect prom dress at KooKoo's Nest in Bismarck, North Dakota.