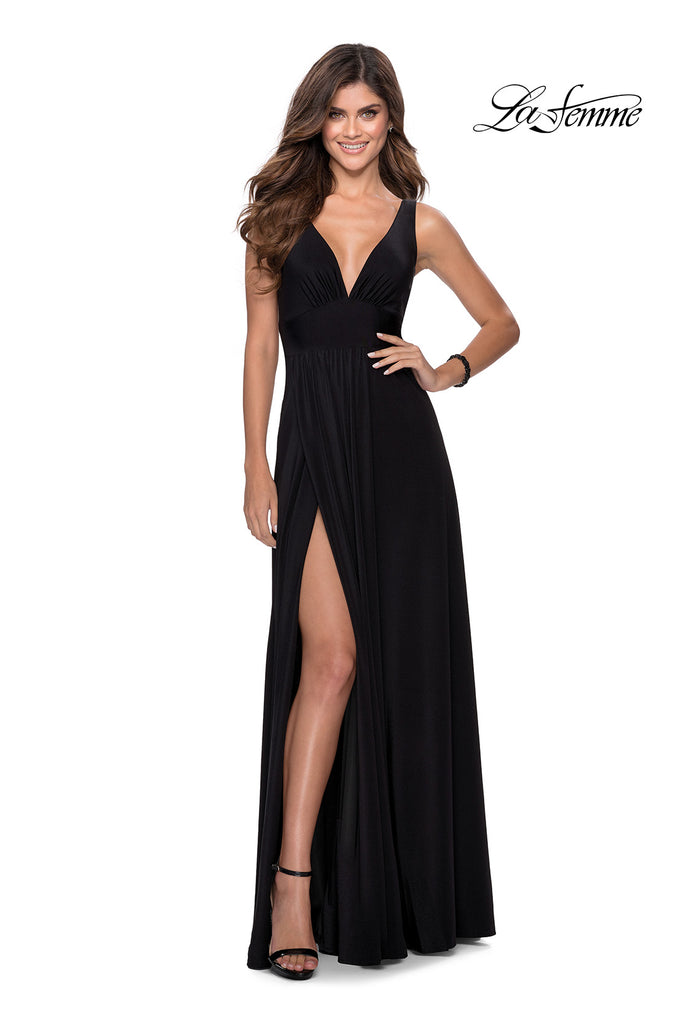 La Femme Style 28547 IN STOCK BLACK SIZE 8
$318.00
Simple and timeless jersey dress with empire waist and deep V neckline. Features a side leg slit and wide straps. Back zipper closure.
Color Options: Black, Dark Berry, Mauve, Nude, Silver, White
Sizes Available: 00-20
Please call or visit the store for full details on availability, ordering timeline, sizing and color options. 701.955.4083
Questions about a gown? Give KooKoo's a call or text 701.955.4083
All formalwear is FINAL SALE.
Find your perfect prom dress at KooKoo's Nest in Bismarck, North Dakota